---

---
Volume 1, Number 1 June 1998
---
| | |
| --- | --- |
| MYERS-BRIGGS TYPE INDICATOR | 16 PERSONALITY TYPES |
| | | | | | | | |
| --- | --- | --- | --- | --- | --- | --- | --- |
| ESTJ | ISTJ | ESFJ | ISFJ | ENTJ | INTJ | ENFJ | INFJ |
| | | | | | | | |
| --- | --- | --- | --- | --- | --- | --- | --- |
| ESTP | ISTP | ESFP | ISFP | ENTP | INTP | ENFP | INFP |
---
INTJ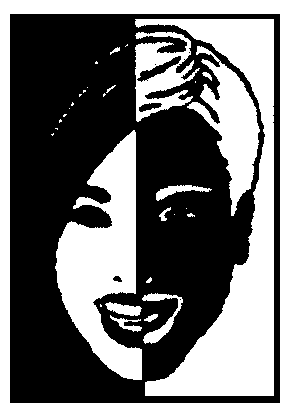 introverted-intuitive-thinking-judging
Has personal mission
Logical
Introspective
Highly independent
Innovative
Decisive
Critically analyzes
Concerned with organization
Driven by inner ideas and possibilities
INTJs are people who look at the system, critically analyze it in logical, impersonal fashion, and then become truly driven by inner ideas and possibilities to bring order to the organization, whatever its form. Not easily discouraged, all things become possible, including what other types would consider to be impossibilities.

The complex is an intriguing challenge to INTJs and their unique systemswide insight permits them to solve puzzles and to develop unique and creative solutions to problems that perplex lesser souls.

INTJs are deeply reflective and meditative personalities, seeing "the patterns" within disarray and setting things "aright".

INTJs are perhaps the most misunderstood of all the types. It is widely assumed that they are "self-confident" - or arrogant - when, in fact, they are "systems-thinkers" which demands that one think impersonally. They are, therefore, concerned with "the whole" and not just one facet - which, unfortunately, sometimes is the boss's or someone else's feelings - the personal. They are shocked, and rightfully so, when they discover that they are assumed to be arrogant for being impersonal. Although they are independent thinkers, they are not intentionally uncaring, nor are they uncaring in reality.
It is best to say that they appear to be "self-confident" for they are "crushed" - sometimes beyond measure - when they have analyzed incorrectly and made a mistake. They suffer greatly on this account because - unknown to those who do not know them well - they hold themselves to an even higher standard than they do others - which is nothing less than the standard of perfection and internalize failure in a deep and hidden way. In fact, they are eternally vigilant, scanning their "inner horizon" for any portentous flaw in thinking which could lead them into error which, for them, is absolute disaster.

It is assumed that INTJs have no regard for authority when, in fact, what INTJs have is a lack of respect for authority that is not "learned" in ways that will benefit the system - a lack of respect for authority that is not "in the know", for INTJs respect knowledge above all and want only to deal with those who "know". Then, they are very capable students, co-operative co-workers and faithful disciples. They know, almost as no other type knows, that a "weak" head means a weak system and work will be in vain. Wasted time, effort and energy are terms for failure to INTJs and INTJs do not like to fail.

Being impersonal in orientation, INTJs are not naturally aware of the socially acceptable aspects of cultures but are extraordinarily capable of learning if it is not simply a veneer or "faux" way of living. They are anything but "surface" people. They commit many charitable acts of kindness in very quiet and unassuming ways.

Although much like INFJs in many ways - only more so, INTJs are "cut no slack" due to their impersonal approach to life while INFJs appear to be more loving and caring due to their refined personal skills par excellent. INTJs are generally extremely private - many do not even care to be touched - and so do not naturally gravitate to the social mores which require small talk and meaningless witticisms. Their bemused and quiet demeanor can be taken for arrogance and, indeed, INTJs are capable of brutal insights into others which can be unnerving to those who feel INTJs can "see through" them. Superficiality is not tolerated by INTJs - unless there is no other way to "advance" themselves or their ideas - but, for the INTJ, this is not admirable.

This can make personal relationships difficult, particularly romantic ones that require flirtation. Coyness and indirectness are not strong points for INTJs, innocuous play is not at all meaningful and comes across as being stilted.
INTJs can be extravagantly romantic for they are creative planners and can design tastefully grandiose "getaways", unique gifts and thoughtful surprises as they are particularly insightful as to the makeup of the few they care deeply about.
They may be unnatural social participants but are capable of learning to be great lovers and intensely personal when they become aware that it is required by those they love.

INTJs do not need to be the centre of attention and, though they may be extremely critical of others' ideas, they, nonetheless, will work to bring about the dreams and schemes of those they care about once their (the INTJs) views have been made known. Often the point is missed that INTJs often employ debate but are quick to recognize a higher truth, though they will debate until truth arises or someone "quits". Still, those who know them also know that they are capable of exquisite wittiness, are insightful and possess a quirky, personal sense of humor.

INTJs are born executives and are totally dependable and dedicated to any project to which they commit themselves. They are unstinting in perseverance, intolerant of weakness and demanding of any under their authority. While being great taskmasters, they are nonetheless unstinting in seeing that due credit is given to those who deserve it and are not grasping for honours for themselves. They only truly appreciate praise when it is really deserved or comes from those whom they admire and are in a position to truly know that the praise is really deserved for perfection is their standard.

Because of their intellects and impersonal approach to most things, INTJs may be feared by those who are not in close relationships with them but are greatly respected and admired even if they are not liked. They are due more regard for their impersonal approach than they receive from their personal-oriented counterparts, for their approach is just that - impersonal - but it is not disinterest nor is it disregard for others.

Fannie R. Linder, Psy.D.